Cindy Poole is based in the stunning south-east coastal town of Esperance, Western Australia where she operates a working studio and professional glass gallery – home to her extensive body of work including:
Extensive range of unique glass artworks and home wares
Contemporary designer glass jewellery: everyday, bridal, wearable art
Glass sculpture and objects
Local gifts & sand filled glass souvenirs from our whitest beach in Australia
Recycled collection
Unique handcrafted gifts for all occasions: wedding, birthday, housewarming
Corporate glass gifts / awards
The Glass Gallery, Working Studio & Café opening hours
10:00am – 4:00pm Monday – Saturday
(closed Sundays & Public Holidays)
ph: 08 90714059
m: 0497 714 059 (Gallery)
email: sales@cindypoole.com.au
Phone  0427714059 (Cindy) for additional enquiries.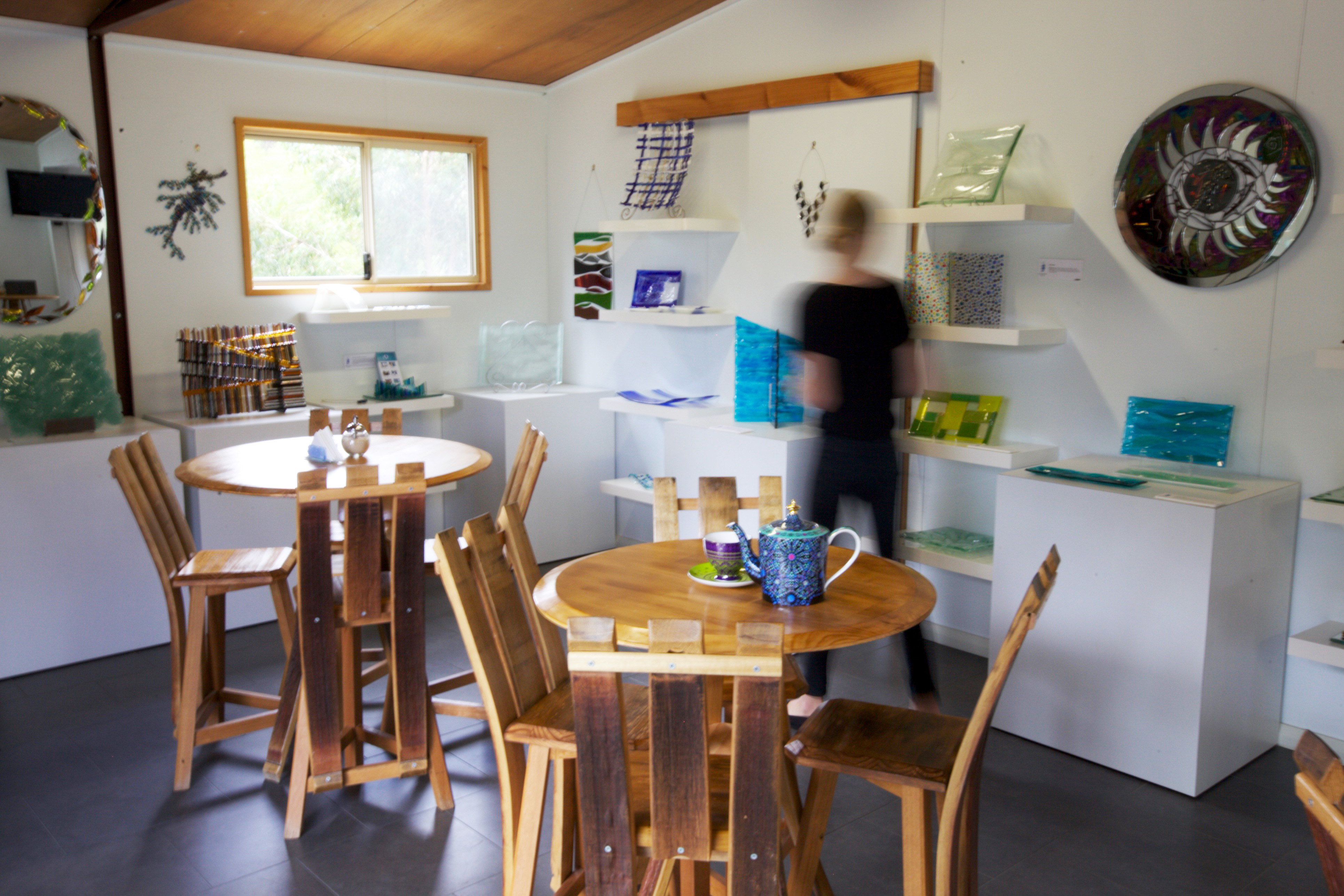 Visit the gallery to experience 'The Art of Glass', whilst gaining an insight into the unique and diverse techniques used to make contemporary kiln formed glass objects. The gallery, working studio & cafe can be found a short 5 minutes from town and is also a stop over on the Great Ocean Drive route.




The adjoining studio space provides a snapshot of the varied applications of art glass, and how sheets of glass are transformed through the diverse techniques of both warm & cold worked glass.

While visiting the gallery, take the time out to enjoy an indulgent home made cake,  roasted coffee, gourmet hot chocolate or a luscious tea.
Cindy Poole and the friendly gallery team can offer one on one purchase advice for all private and corporate clients. Visit Cindy's studio space located in Esperance, Western Australia and work closely with staff to best understand your needs, and assist in choosing the right Cindy Poole piece for you. Small group bookings, tour buses (booking required) & individuals always welcome.
Save