Cindy Poole
EXPERIENCE THE ART OF GLASS
Stylish and sustainable glass art
Handcrafted in Esperance, Western Australia
Our Gallery and Studio Workshop
 Open: Monday to Saturday 1pm – 4pm
Closed: Sundays & Public Holidays
Cindy Poole Glass Gallery, 23 Longbottom Lane, Pink Lake, WA 6450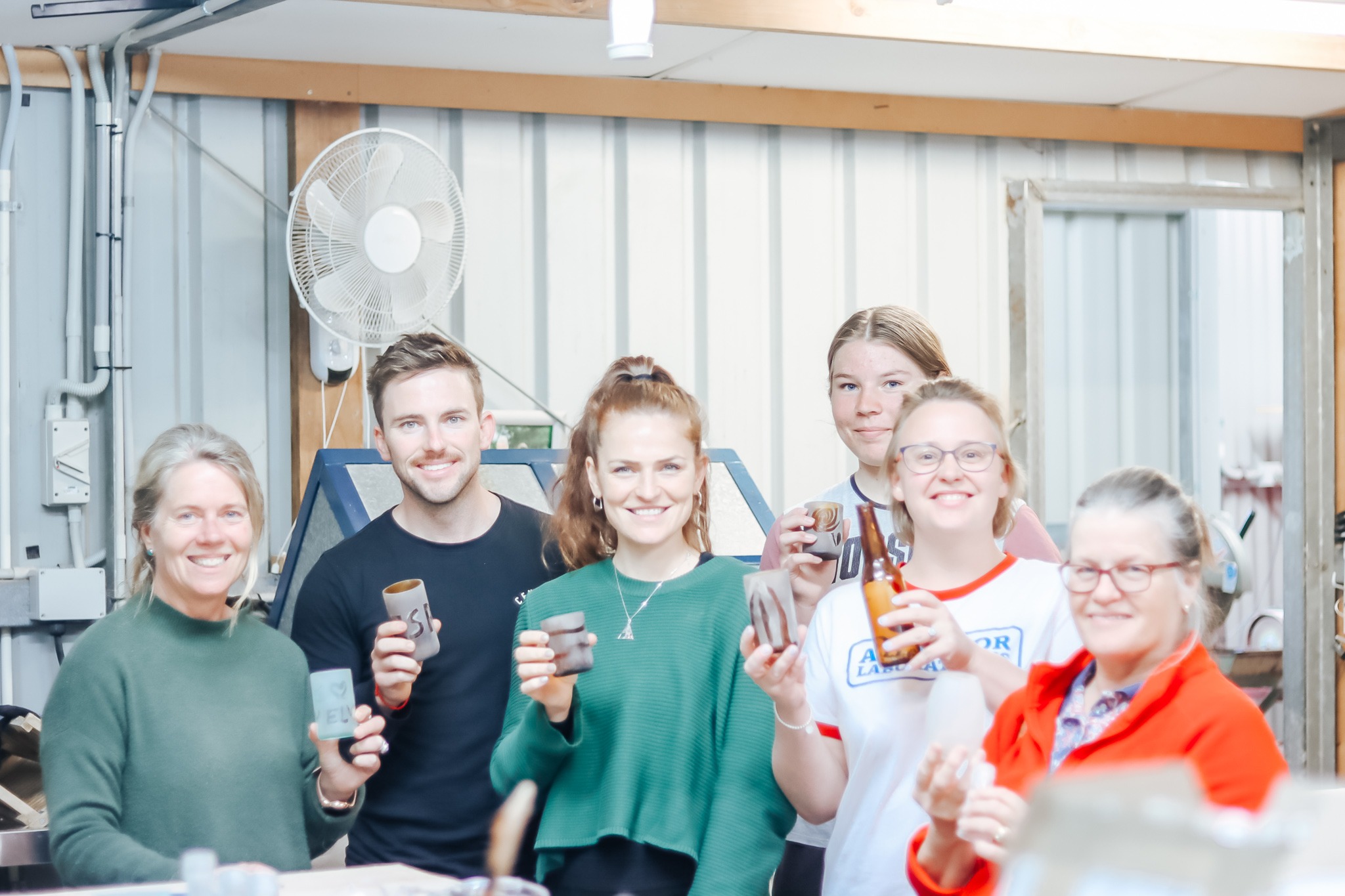 Choose your Gallery Experience
Visitors to Esperance should not miss a visit to Cindy Poole Glass Artist– 'Gallery Experience,' where sustainability, creative design and authentic craftsmanship converge within layers of glass to embody and celebrate the stunning natural beauty of the Western Australian environment and pay homage to nature.
Browse the Gallery Experience and Learn about Cindy's story, her craft, and our journey of sustainable glass art.
Immerse yourself in a self-paced journey of discovery, shop for the perfect gift, book a behind-the-scenes experience or step into the hands of a local storyteller and maker.
Take this opportunity to visit the gallery or secure your behind-the-scenes tour and a chance to 'get on the tools'.
THE CINDY POOLE GLASS ARTIST-'GALLERY EXPERIENCE'.
 A uniquely curated experience that you can enjoy in your own time. Cindy and her Creative Team have taken the studio (Est 1995), workshop and their talents out of the traditional gallery format to present a new integrated retail, educational and Experiential space.
 Discover this local and sustainability-focused eco-tourist attraction that celebrates Esperance, Western Australia's stunning beauty, on your drive around the Great Ocean Drive—or take the 5-minute drive from town. Delve deeper and book a behind-the-scenes tour.
Cindy Poole Glass Artist, merges creativity, authentic craftsmanship, and natural beauty with innovative sustainable design concepts to craft and kiln form stunning pieces of stylish glassware, jewellery and home décor using art glass and glass bottle waste as the raw material.
Enjoy the luxury of high-quality, beautiful souvenirs, office, home and personalised gift options whilst supporting sustainable design and Australian-Made. 
Embrace the innovative approach to sustainability solutions, zero waste, and the circular economy and reimagine the value and scope of product use associated with upcycled and recycled glass bottle waste. Consider the role of glass in offering stylish, everyday solutions that can  reduce landfill to make a positive environmental impact and elevate the sustainable style of your home.
The nominal $5 first-time 'Experience' entry (Children free), will allow you to browse the gallery at leisure and gain a deeper understanding of the transformative nature of glass and its endlessly recyclable and aesthetic attributes.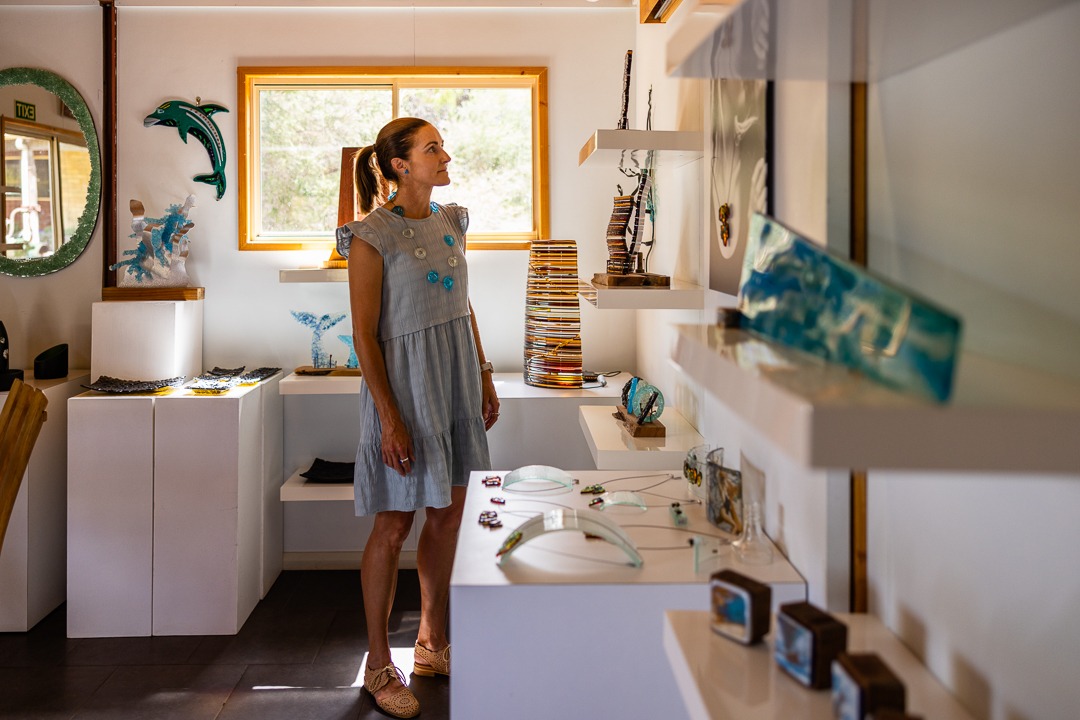 Be part of our story
Embrace our world of glass where creative design, authentic craftsmanship and sustainability converge.
Immerse yourself in a visual journey of discovery designed to; inspire, educate, evoke emotions, spark intrigue and to see our world from another perspective.
"I am not afraid to experiment, I believe that art nourishes the soul and that everyone deserves to derive pleasure through an artistic medium.
I am inspired to embody the natural environment in all my designs, with a focus on the coastline and ocean of Esperance. I have always been passionate about preserving our natural environment, and sustainability has become an extension of that. This drive has led me to use my business as a platform for sustainability, as a means to challenge perspectives on the value and use of recycled glass."
"My hands allow me to take what I see in my head and make them into glass based forms that allow others to see them too…
I've always been drawn to glass because of its unique beauty and endless possibilities.
I have learnt to use glass as a vessel to bring my ideas and concepts to life and  transform my inner world into purposeful, beautiful objects and experiences that can be meaningful, be shared,  make a positive impact on our planet and enrich the lives of others."