Paying homage to the West Australian environment, Cindy Poole Glass Gallery has embarked on a journey of sustainability; creating an entire range of products from recycled bottles and transforming them into functional and beautiful pieces of art with a local Esperance twist.
The Range
Our 'Recycled' range can be customised to suit your needs and includes; jewellery, homeware, tableware, sculptural designs, office décor, corporate awards and lighting fixtures. We also have a series of products available for purchase 'off the shelf'.
Be part of our story …
We seek out businesses, communities and individuals to work with us who are looking for solutions to lower their environmental impact, and who wish to support the principles of a circular economy and products that are authentically Australian made.
We would love to work with you
We invite you to connect with us, to see how we can collaborate and explore the many benefits afforded by embracing both our products and a circular supply model.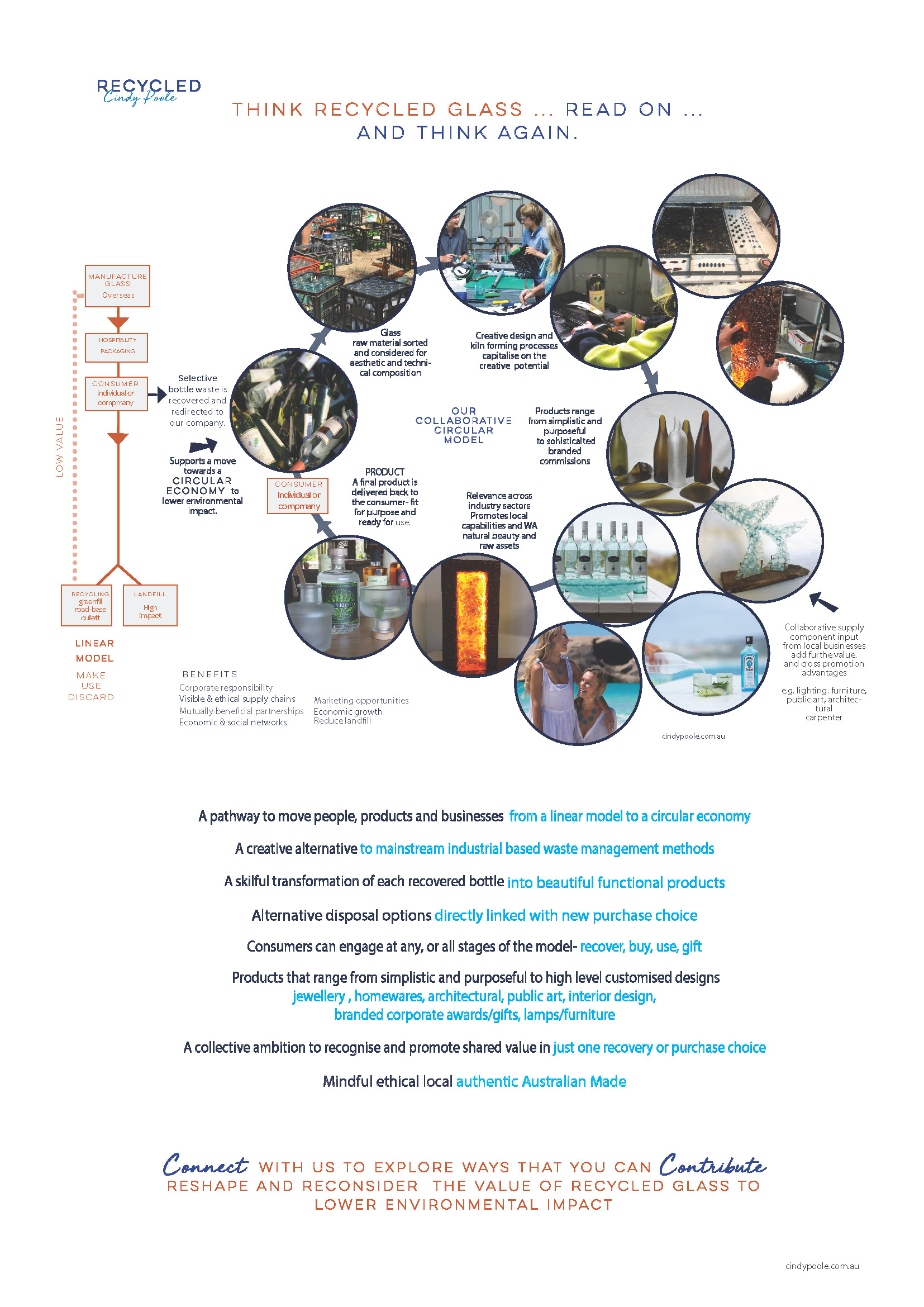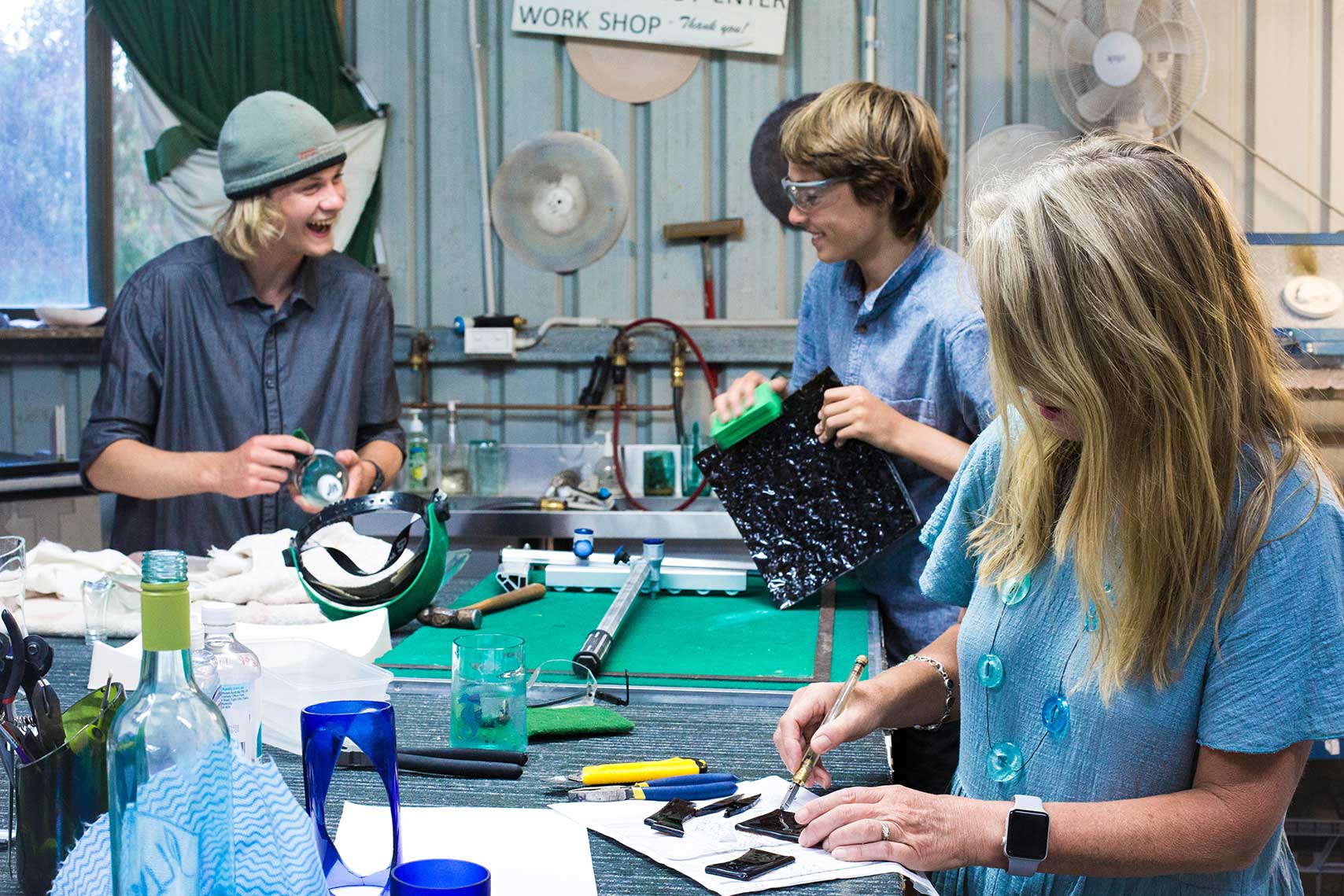 Cindy trains her team of assistants, affectionately known as the 'Shed Elves', to effectively execute the handcrafted skills required to ensure the authentic and skilful transformation of every recovered bottle's form and function.
Each bottle's destiny is determined by due consideration of it's unique properties and then processed according to its suitability for each new product.
A considered creative and technical design approach, advanced cold-working and kiln fired techniques ensure that each product has a quality finish and is quality assured.
Contributions from other artisans and trade specialists are acknowledged and are intrinsic to our collaborative ethos. Athough glass remains the central focus of each product, the range is extensive and incorporates a wide range of secondary mediums such as wood, steel and stone.

Every product in The Recycled range is carefully handmade at the Cindy Poole Glass Gallery in Esperance, WA. The handcrafted products are ethical, sustainable and skillfully made with pride; with the assurance of providing a quality product that can have an endless life. The local gallery creates jobs for members of the community training pathways and opportunity for collaborators beyond.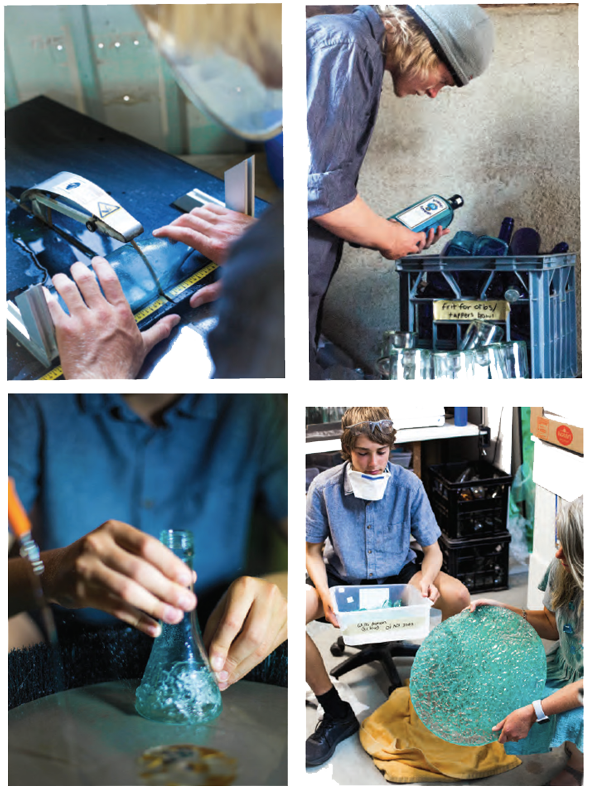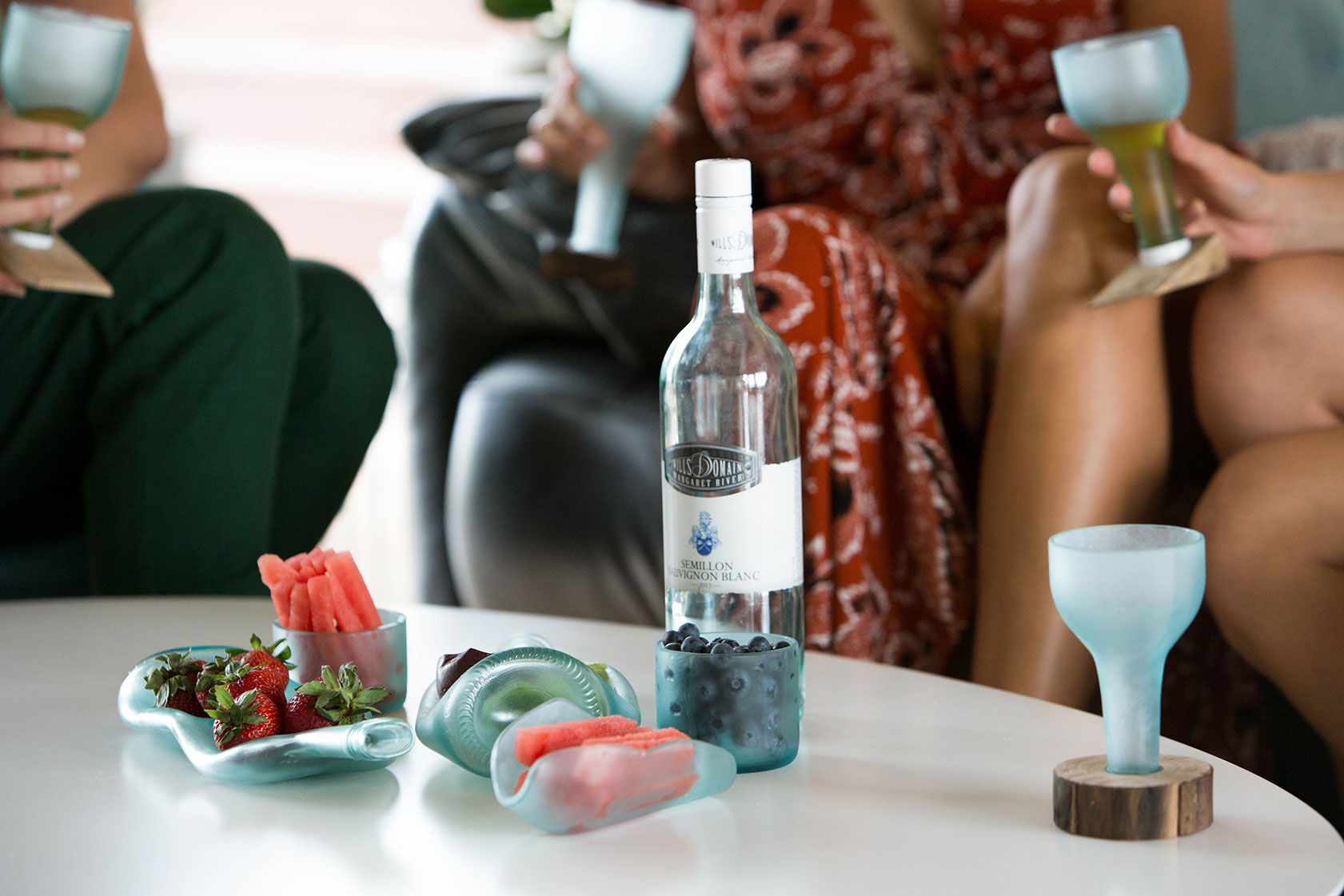 Our aim is to position our project Recycled – Cindy Poole' as a collaborative business model that delivers publicly valued, unique, quality recycled designer products to the eco-conscious market, highlighting the merits of a creative approach and sustainability best-practice with the potential to be embraced by businesses in and far beyond Esperance- Cindy Poole Glass Gallery as a vessel to engage the wider community, to foster collaborative partnerships and embrace alternative pathways in creatively re-using our recyclable glass waste, all working together to cultivate a sustainable and circular economy.
We will be adding more information about this innovative project over the coming weeks. In the meantime please get in touch if you would like to learn more.