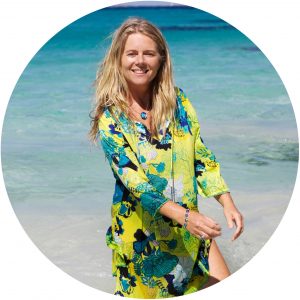 Artist Statement
"I have created a diverse and innovative body of work which has culminated from my desire to create glass forms inspired by the images that are constantly presented from my environment, relationships and experiences. The glass is my canvas through which I can bring some of my thoughts and visions into a visual form that can be shared by others. I am challenged through the manipulation of both warm & cold glass techniques.
Often my jewellery has been created as an extension of the images inherent in other artworks. A micro snapshot, maybe an entire image and often just a unique form taken shape from a random vision…"
Download a copy of Cindy Poole's CV here.

Artist's Journey
Cindy, a former physical education teacher, has been working with glass since 1995 and is self employed as a professional award winning glass artist. Initially self taught, Cindy was quite isolated in her work, almost all of which was a result of experimentation and trial and error – referring to books and research for guidance. Over time she has built up an expansive network of fellow artists and craftsman helping her to transition from crafts person to artisan.
Her mentorship under glass artist Shar Feil Moorman in 2010 saw the significant development in skills, refinement of techniques, and the ability to access different artistic methodologies. As a result Cindy could now confidently delve into more conceptual based work, utilising these new techniques to effectively convey more meaningful messages within her artwork. In addition to using the glass medium for purely "production" pieces, she was now able to make artistic choices more relevant to her aesthetic and conceptual intent. As a result there is a high degree of uniqueness and diversity within her body of work.

The image above is of Cindy's very first glass piece, a photo frame put together in 1995, and a result of her desire to create a personalised frame that would reflect her father's true spirit. From this creative experience, the initial positive reaction from others, as well as the desire to search out a lifestyle alternative to teaching – the development and growth of the Section Glass Gallery & Cafe began.
Now an established gallery and successful business, Cindy is able to live her art form and continually grow as an artist.